This month, we honor National Volunteer Month, a time dedicated to promoting and celebrating volunteerism. PbP is a national volunteer organization of social entrepreneurs that serve Asian American non-profits in need by raising public awareness and volunteerism. We sat down with 3 of PbP's leaders, running the chapter in their respective cities and learned more about what they're doing to push volunteerism forward as well as how they're involved in promoting action in other issues. 
...
What do you do at Project by Project (PbP) and how did you get involved?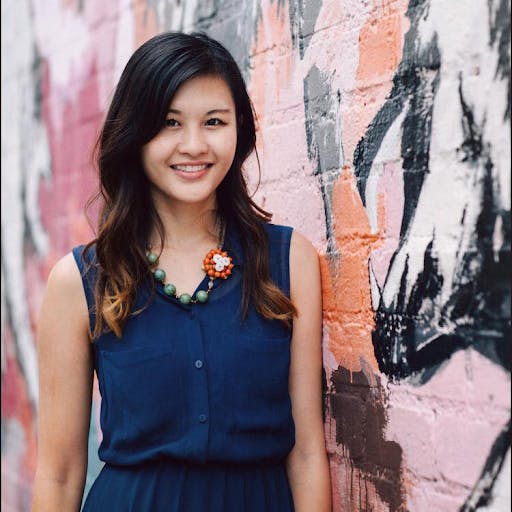 Winnie: I currently serve as the President of the Los Angeles Chapter at PbP. I joined the organization in 2017 and started in the Outreach team as a steering committee member. I discovered this organization when a friend attended PbP's annual tasting benefit Plate by Plate and I became curious to know more about it. As an urban planner in Los Angeles, I was interested in joining a non-profit to volunteer in our Asian communities and build on my leadership skills. What intrigued me about PbP was the group of like-minded AAPI young professionals who are seeking ways to give back to the community. Since joining as a volunteer, I've supported PbP in three awareness campaigns, including immigration, homelessness, and civic and political empowerment. This year, we are campaigning for the environment with a focus on environmental justice and climate change.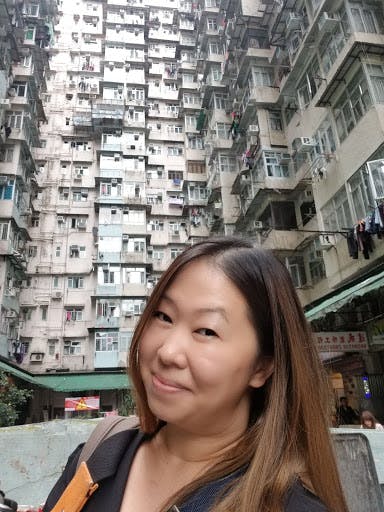 Helen: As the President of the San Francisco chapter, I want to bring the entrepreneurial spirit of the Bay Area to the work our chapter does. I work with our 6 teams to build out strategy to educate, advocate, and raise funds for our community. Simultaneous to the work the team is doing, I build community relationships with companies and community groups to further expand the work our chapter is able to accomplish. I volunteered at NY's Plate by Plate in 2015 and the event and the community left such a great impression on me that I knew I wanted to get involved. I joined in 2020 as the Event Production Manager to help plan our annual tasting event. When that wasn't possible due to Covid, I worked with our team to create a similar virtual event where we partnered with a Michelin starred sushi restaurant and hosted a virtual election awareness event with our beneficiary partner.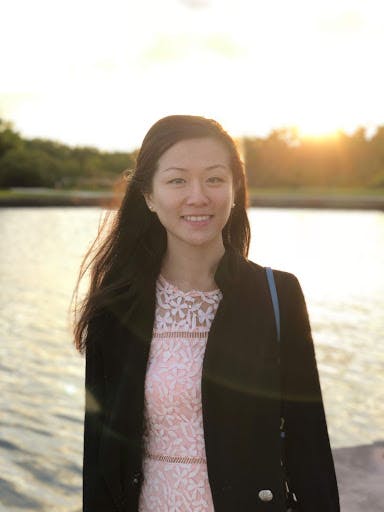 Lisa: I am currently the President of the NY chapter of Project by Project (PbP). It's my third year with PbP, but I found out about PbP when I was still in college. I volunteered for Plate by Plate at the time and I really enjoyed the event and also looked up to the people who put together the event. I love that the intention is to fundraise through the event and donate it back to the community. I've kept that in mind over the years and finally found the time to get involved in 2019. I joined as a member and took on the Beverage Relations manager role and the Volunteer Management Director to then being President. 
In response to April National Volunteer Month, what are each of you doing to promote awareness within your respective communities? Why should people volunteer their time?
Winnie: Each year, we partner with a local community-based organization to help raise awareness on the campaign. In Los Angeles, we are partnering with Sustainable Little Tokyo where we will focus on promoting the Okinawan tradition of Bokashi composting for our local residents and businesses, bringing fresh Asian produce to local seniors in the community, and organizing the Jitensha bike rides to promote active transportation and reduce greenhouse gas (GHG) emissions. We are fundraising on behalf of our beneficiary partner to support and enhance their programs to further their work in creating a more sustainable environment. Throughout the year, we will feature AAPI environmental trailblazers and activists on our Instagram page @pbpla. 
Helen: I discovered volunteering when I was a kid and see it as a great way for people to make a difference in their local and global communities. Now, as President, I'm always looking for opportunities for members to learn new skills and to support our community in service. We recently hosted a table at a Stop Asian Hate Rally and are looking for more opportunities where our members can do this in the future. With a campaign theme focused on the environment, we have endless opportunities to volunteer. With our beneficiary partner this year, we're looking forward to opportunities to help garden at their community farm. As a 100% volunteer-led organization, every person that joins as a Steering Committee member is volunteering their time while learning valuable skills to build out their personal and professional goals. Many of our SF alumni have gone onto starting their own businesses because of the skills they've learned here. 
Lisa: Attacks on Asians are running rampant and I continue to hear that workplaces or non-Asians may not even be aware that this is happening right now. Non-profits exist to advocate for the underserved and if we don't advocate for ourselves, who is going to do it? I encourage people to volunteer or give back however they can and to not only do something when an event happens to you. This is why I'm so immensely grateful to have met volunteers that donate their time or support however they can through PbP. Our organization is 100% made up of volunteers. Without volunteers, PbP would not be able to continue to raise awareness on issues impacting the AAPI community, provide outreach and human capital, and fundraise for our community. Since early this year, we've held a number of community check-in events with a few other organizations, including RYSE, to provide a safe space to talk about Asian hate, partook in the rallies, volunteered to patrol Chinatown, and developed an Asian American resource guide (credit also goes to Winnie from PbPLA for compiling the read, watch, listen, follow sections) that dispels any skepticism over whether asian hate is going on or not. We also held our annual case competition in late April and planted flowers in Chinatown. We will also have a few more events coming up, so tabs on us by signing up for our newsletter and stay tuned for May-AAPI heritage month.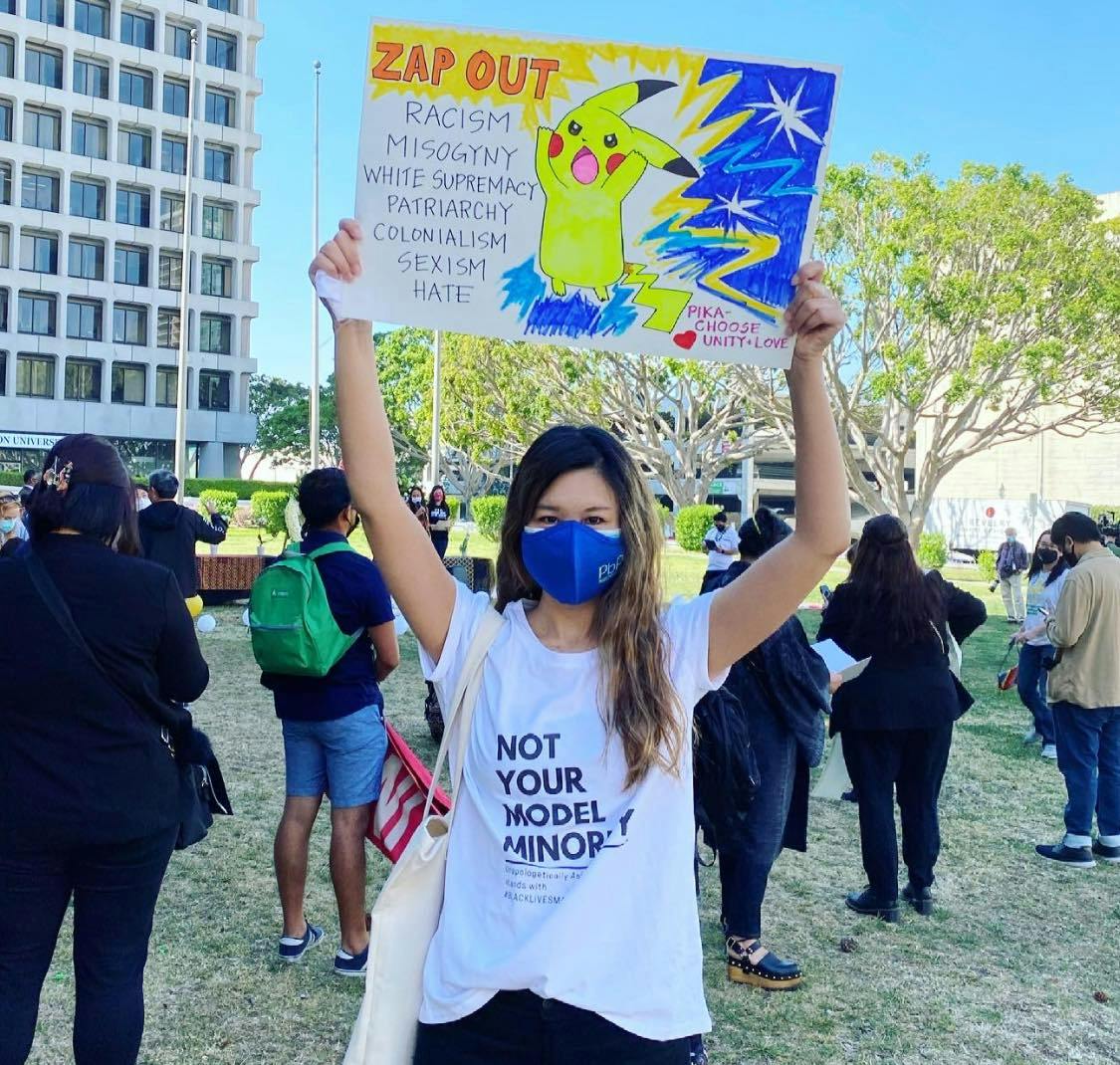 In light of the attacks on the Asian community, what does it mean to be an Asian woman right now? How are you feeling?
Winnie: The Atlanta massacre left me feeling with immense anger and grief. It motivated me to continue to stand up against hate and address the harmful stereotypes about Asian Americans regarding the model minority myth and racist political rhetoric (e.g., China Virus, Kung Flu, etc.). I've been using my social media platforms, such as Instagram, Facebook, and Clubhouse, to educate people that the recent wave of anti-Asian violence stems from the intersection of white supremacy and patriarchy, as well as systemic racism. I recently hosted an hour-long brown bag presentation at my firm to educate my coworkers and the management team on on the history of Asian American discrimination and violence dating back to the 1800s, and also presented the current events that often go unreported because of the distrust of law enforcement and the fears of retaliation or deportation. You may view a copy of the presentation and talking points here. Lately, I've been encouraging everyone to complete the Hollaback! Bystander Intervention training to help stop anti-Asian hate and xenophobic harassment. 
Helen: When COVID started in 2020, there was a huge sense of fear as an Asian American woman, not just for my health, but also for my safety. As an only child to a single parent since I was 9, it was no longer just about my safety, but my mom's. I took on doing all errands and groceries for the two of us because I didn't want to worry about her catching Covid or being attacked by someone. Now that there is so much exposure to the hate crimes against the AAPI community, I live in a larger state of fear for our community. Every attack was one of our parents, aunties, uncles, or grandparents. Every attack feels personal because it could be us or our loved ones. As an Asian American woman leading a nonprofit like Project by Project, there is an overwhelming sense of pride that our community is receiving some well deserved space to discuss our history and our realities. We've been tokenized for so long and so many of our communities have been silenced in our struggles to survive and adapt in the US.
Lisa: I've always been self conscious about being tiny, being an easy target. That self consciousness about being tiny as well as Asian and a woman has now been amplified. I'm afraid and paranoid. I feel like everyone is out to get me. If anyone goes anywhere within 6-10 feet, I start monitoring their movement and actions. I flinch at the slightest movement near me. I find myself envious of others who are able to walk freely without constantly feeling like a target.
You are all leading in this space at a contentious time. What issues do you each want people to focus on and how have you/do you lead to bring awareness or shed light on these issues?
Winnie: One issue that I am currently learning more about is our criminal justice system and the prison industrial complex which contributes to what I believe is modern-day slavery and oppression of Black, Indigenous, and people of color (BIPOC) people in the US. I believe that now is the opportunity for cities to divest from policing and use the funds and resources to invest back into the communities through alternatives such as restorative and transformative justice. This is something that I'm trying to incorporate as part of my work in community building as an urban planner. To support local Asian non-profit organizations focused on this work in California, check out API RISE (Los Angeles) and Asian Prisoner Support Committee (San Francisco).
Helen: I personally believe that change begins when we educate ourselves, each other, and our community about social injustices. We are all leaders in some shape and form. We do not all have to be advocates, protestors, or activists, but we all need to take the time to have uncomfortable conversations, actively learn about what's happening in our local and global communities, and commit to making a change. I want to motivate our chapter to activate their friends, family, workplace, and social circles to join them in learning about AAPI history and commit to supporting organizations like Project by Project. As we prepare for Asian American Heritage Month, our chapter will be sharing information about AAPI history, leaders in the Asian American space, dispelling the Model Minority Myth, and celebrating Asian excellence.
Lisa: I encourage everyone to learn the history of racism against all people of color, to better understand the struggles that POC have faced. I knew nothing before PbP and I still have a lot to learn, but PbP and the volunteers have certainly taught me a lot. I learned to dismantle the model minority myth, I learned about Vincent Chin, about the 92 riots, the Chinese exclusion act, and so much more. Just take a look at our instagram (@pbpny). We have a shared history with POC that is not often in the American educational curriculum and we need to learn more about it to effect change, to assess fairness, to know how we should advocate for our community. These issues spread into our access to education, our environment, and certainly our opportunities.